AC Immune SA is a clinical-stage biopharmaceutical company leading in precision medicine for neurodegenerative diseases driven by misfolded proteins, including Alzheimer's, Parkinson's, and NeuroOrphan diseases.
We are advancing one of the industry's broadest and most diverse clinical-stage pipelines of first- and best-in-class therapeutic and diagnostic candidates to tackle established and novel disease targets enabling our comprehensive precision medicine approach.
Our productivity stems from our staff's knowledge and experience coupled with our two clinically validated technology platforms, SupraAntigen® and Morphomer®, which we use to design and develop novel, proprietary diagnostics and medicines for diagnosis, treatment and prevention of neurodegenerative diseases.
Multiple strategic alliances with leading industry partners like Genentech, a member of the Roche Group, Janssen Pharmaceuticals, and Eli Lilly and Company, have already generated more than CHF 330 million in funding and prove the value of our discovery and development capabilities.
AC Immune is pursuing a clear three pillar execution strategy:
Accelerate development of Alzheimer's disease therapeutics
Expand into Parkinson's and NeuroOrphan diseases
Advance precision medicine-enabling diagnostics
Investment Highlights
Broad, diversified pipeline - 16 programs
1 Phase 3 program and 5 in Phase 2
Key differentiation: Precision medicine
Integrates therapeutics and diagnostics
Multiple global partnerships
>CHF 3 billion in potential milestones
Clinically validated technology platforms
Best-in-class small molecules and biologics
Strong balance sheet
Funded into Q4 2024
Volume
52 Week High
52 Week Low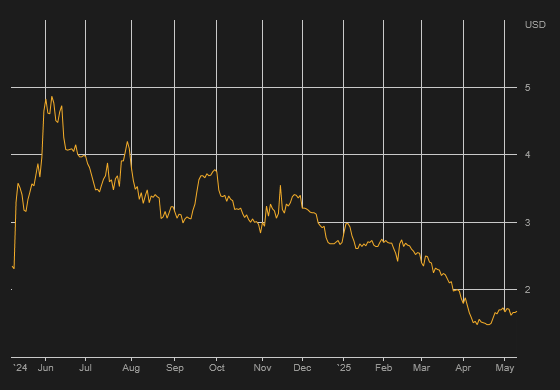 Data Provided by Refinitiv. Minimum 15 minutes delayed.
Join us at Upcoming Events